---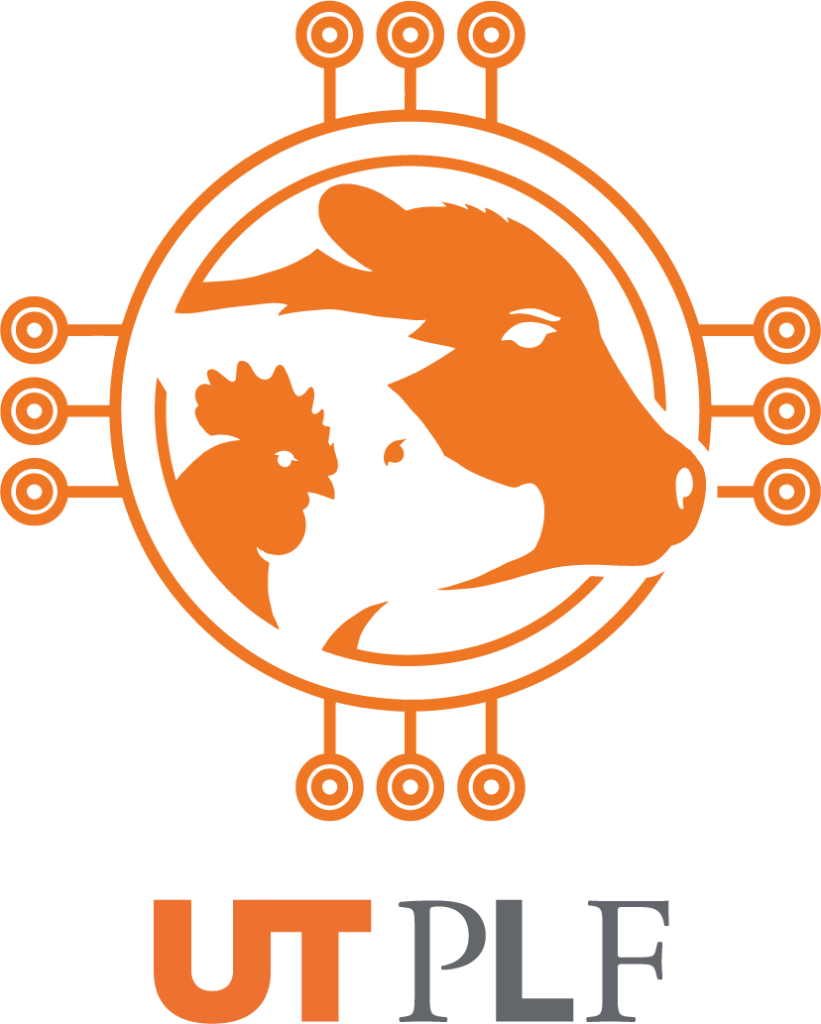 The mission of the UT Precision Livestock Farming (UT-PLF) program is to advance livestock and poultry production through the application of existing and emerging technologies to improve the real-time management of animal within modern production systems. The UT-PLF program goal is to positively impact livestock and poultry production in Tennessee, the United States and the world. Precision Livestock Farming involves the real-time monitoring of images, sounds and other biological, physiological and environmental parameters to assess and improve individual animal health and well-being within herd or flock production systems.
The application of PLF systems allows farmers to make better management decisions, based upon objective measures, during the animal production cycle. These timely decisions result in higher process efficiency with improved animal health and welfare and human working conditions, while also increasing the economic, environmental and social sustainability of animal production systems. Significant improvements in the production efficiency of all livestock sectors will be required in order to meet the anticipated growth in demand for animal proteins by a more prosperous world-wide population over the next 30 years. The application of PLF systems is integral to achieving the increases in production efficiency needed from our livestock sectors and to provide needed data to animal production stakeholders.
This UT-PLF program includes the application of technology to collect and analyze data to better monitor and manage a wide variety of animal production system components including, animal environment, housing systems, feeding and watering systems, manure storage and collection, lighting and other production system components. The UT-PLF Team works with both livestock and poultry productions systems. A planned outcome of the UT-PLF program is the continued enhancement of data collection potential at the University of Tennessee Research and Education Centers (RECs), thereby enhancing the overall productivity, impact, and the grantsmanship success of the UT-PLF Team.
The program is coordinated by the UT Precision Livestock Specialist and includes both research and Extension faculty at the University of Tennessee, as well as cooperating adjunct faculty both within the United States and abroad. The program delivers real-world impact by providing both applied research deliverables and Extension programming to livestock and producers, supporting industries and other stakeholders. The program encompasses a wide variety of partnerships including those at the university level, with other universities both in the United States and internationally, with industrial partners and with corporate entities.